Prince Harry and Meghan Markle to marry on 19 May 2018
Prince Harry and Meghan Markle's wedding will be held on Saturday 19 May 2018, Kensington Palace has announced.
The pair confirmed their engagement in November and said the service would be at St George's Chapel, Windsor Castle.
The date breaks with tradition as royal weddings usually take place on a weekday – the Queen wed on a Thursday and the Duke of Cambridge on a Friday.
The wedding will be on the same day as the FA Cup Final, which Prince William normally attends as FA president.
The Royal Family will pay for the wedding, including the service, music, flowers and reception.
Ms Markle, a Protestant, will be baptised into the Church of England and confirmed before the wedding.
Earlier this week, Kensington Palace has confirmed the couple will be spending Christmas together at Sandringham with the Queen.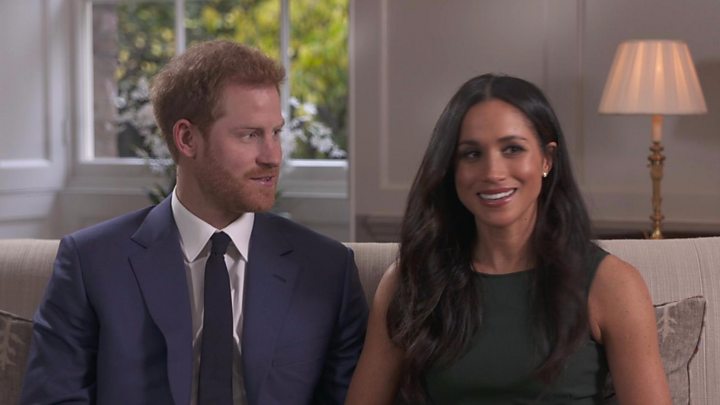 The prince and Ms Markle, 36, carried out their first official engagement in Nottingham on 1 December.
Prince Harry made a public appearance at Sandringham earlier on Friday – 11 years after he graduated from the military academy – for the Sovereign's Parade.