Apprenticeship numbers fall by 59% after levy imposed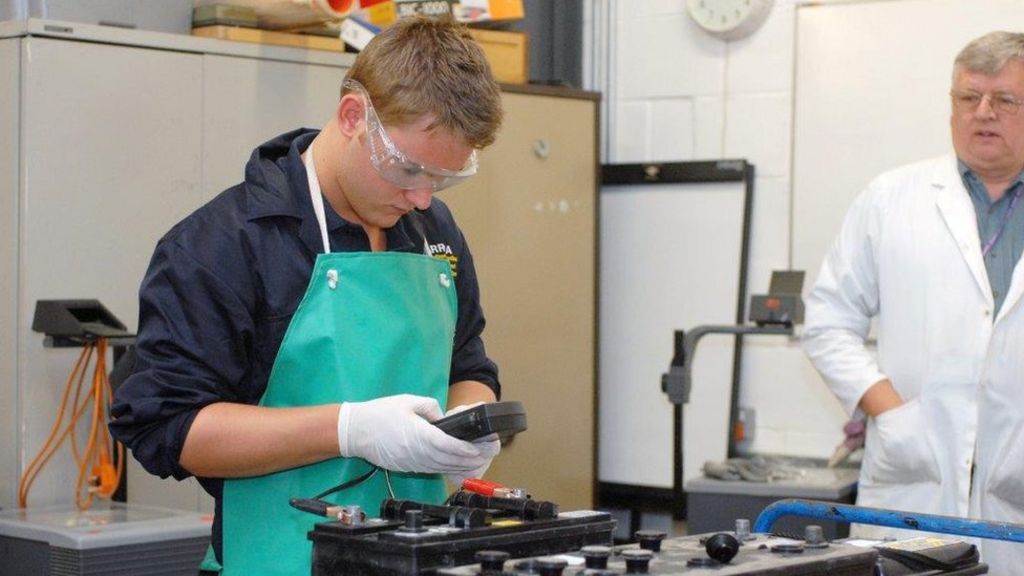 There has been a big fall in the number of workers starting apprenticeships since the introduction of the government's apprenticeship levy earlier this year.
The levy was supposed to increase the number of people training at work.
But according to Department for Education figures, in the last three months of the 2017 academic year, 48,000 people began an apprenticeship.
That compared with 117,000 for the same period last year.
The levy was introduced to raise £2.5bn a year for training. The aim was to fund up to 3 million new apprenticeships.
Firms with 50 or more staff now have to find 10% of the cost of training and also release staff for a day a week of off-site training, adding to costs and making apprenticeships a less popular option..
The government had previously said it expected there would be an initial drop-off in the number of people starting apprenticeships.
However, it also said: "It is expected that the levy will support productivity growth through the increase in training."
However, many industry experts say the scheme has been badly organised. They say the government's procurement of training has been "disastrous".
Many employers say they cannot afford to release staff for one day a week and do not want to make the 10% contribution to the training costs.