Both sides to blame in Virginia – Trump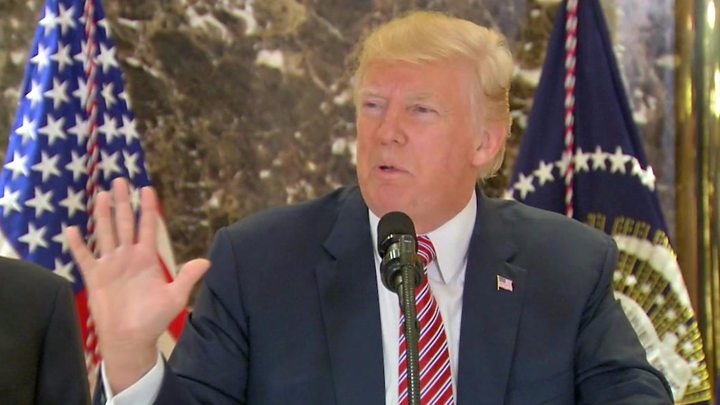 US President Donald Trump has again blamed both sides for the violent unrest in Charlottesville, Virginia, which left one protester dead and others injured.
In a statement on Monday, he had condemned white supremacists.
But in New York on Tuesday he also blamed left-wing supporters for charging at the "alt-right".
He also defended the time it took to make his statement, saying he had wanted to establish all the facts.
Mr Trump had been accused over the weekend of failing to condemn the far-right specifically.
Heather Heyer, 32, died and 19 others were hurt when a car was driven into people protesting against a far-right march in Charlottesville on Saturday.
Mr Trump said that the car driver was a disgrace to himself and his country.
'Clubs in their hands'
"When you say alt-right…" Mr Trump said in an exchange with a reporter, using a term for right-wing groups.
"Okay, what about the alt-left that came charging at… the alt-right? Do they have any semblance of guilt? What about the fact that they came charging… with clubs in their hands?"
Right-wing groups had been protesting against the removal of a statue of Robert E Lee, a general on the pro-slavery Confederate side during the American Civil War.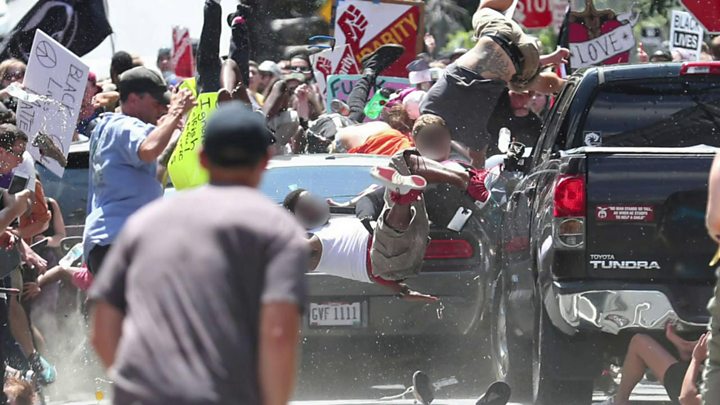 Speaking at the White House on Monday, the US president had said that the Ku Klux Klan, neo-Nazis and white supremacists were "repugnant" to everything Americans held dear.
But at the bad-tempered press conference at Trump Tower on Tuesday, Mr Trump said that those defending the statue had also included "many fine people".
He asked whether statues of former presidents George Washington and Thomas Jefferson should also be torn down, because they had been slave-owners.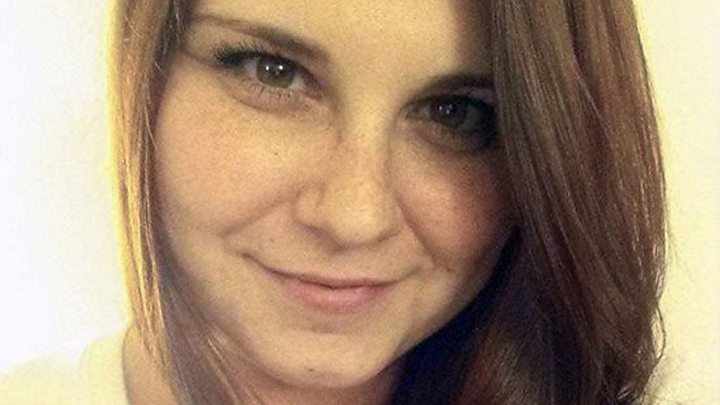 Mr Trump's remarks were welcomed by David Duke, a former leader of the Ku Klux Klan, who tweeted: "Thank you President Trump for your honesty & courage to tell the truth about #Charlottesville & condemn the leftist terrorists in BLM/Antifa."