UK inflation unexpectedly slows to 2.6% in June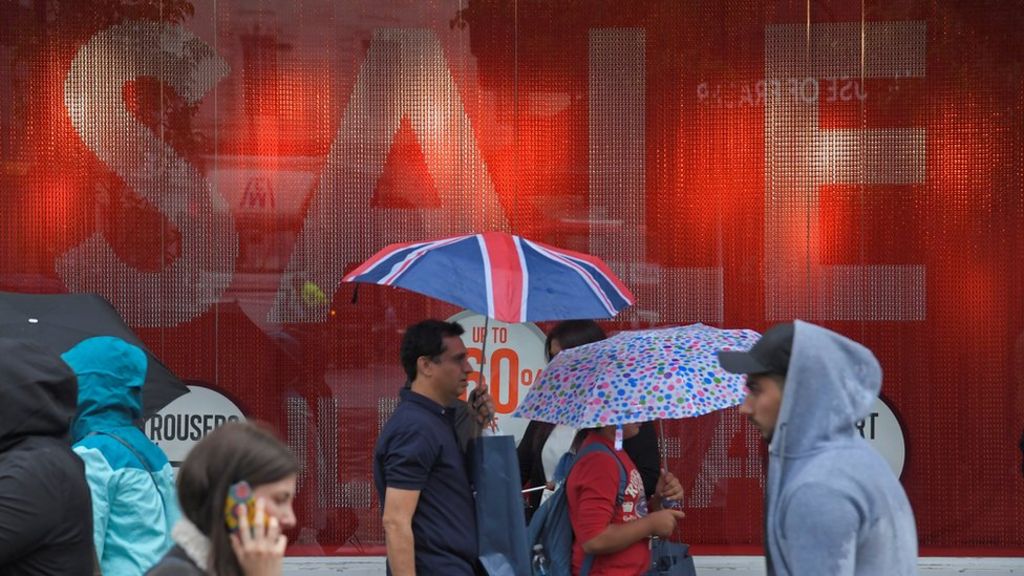 The UK's inflation rate dropped unexpectedly to 2.6% in June, from 2.9% in May, official figures have shown.
It is the first fall in the rate since October of last year and was largely down to lower petrol and diesel prices.
Fuel prices fell for the fourth month in a row in June, according to the Office for National Statistics.
However, inflation is still running ahead of average wage inflation, which is currently stands at 2% (excluding bonuses).
The UK inflation rate has risen sharply since the referendum on membership of the European Union last June, partly due to an increase in the cost of imported goods following the fall in the value of the pound.
That rise has put pressure on the Bank of England to raise interest rates, but economists say the latest figures will ease that pressure.
"These numbers are a real surprise, showing the first drop in inflation since autumn 2016," said Lucy O'Carroll, chief economist at Aberdeen Asset Management.
"This is going to kill the chances of a rate rise in the short term. We'll learn more about the Bank of England's thinking in a couple of weeks, but we can expect the calls for a rate rise to reduce to a whimper."
---
Find out if your wages are keeping up with inflation
Enter your details below. Source, Office for National Statistics.