Brexit: Details of offer to EU citizens to be published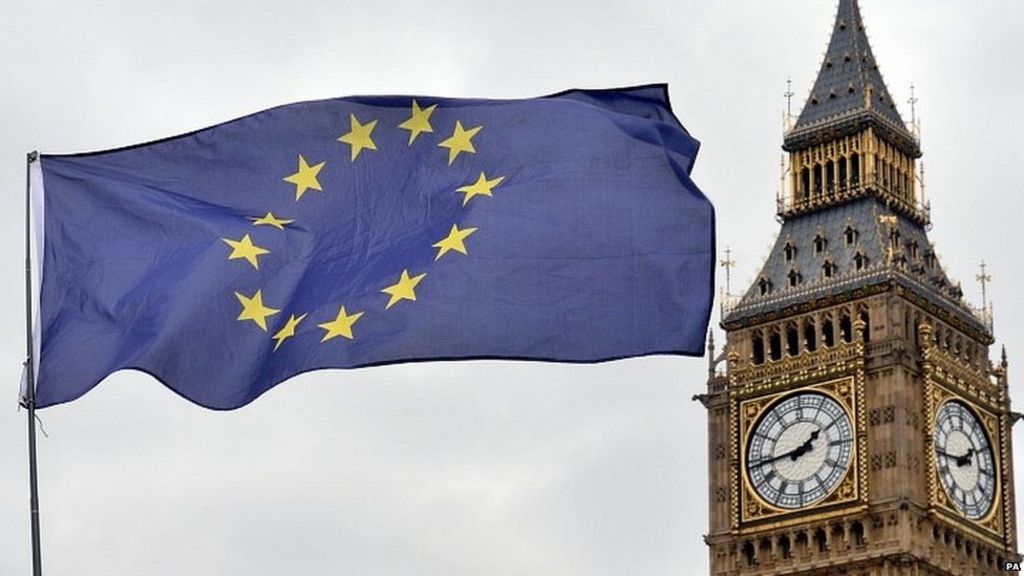 EU nationals living in the UK are getting more detail of what rights they can expect to have after Brexit.
A 15-page document outlining plans for EU citizens to be granted "settled status" will be published as Theresa May addresses MPs on EU matters.
Ministers have sought to reassure the 3.2m residents they will "effectively" have the same rights as UK citizens.
But EU leaders have warned against people being treated differently depending on when they moved to the UK.
Both sides have said they want an early agreement on the issue which also gives certainty to the 1.2 million British expats living on the continent after the UK leaves the EU – expected to be on 29 March 2019.
However, both sides have resisted offering any unilateral guarantees, saying they want a reciprocal deal.
The PM sketched out the principles of her offer to EU nationals at Friday's EU leaders' summit, saying she wanted to give certainty to all those who had "made their lives and homes" in the UK.
She is giving more detail as she updates MPs about the summit in the House of Commons.
Under the outline plan, all those who have lived lawfully in the UK for at least five years would be able to stay and could expect roughly the same benefits, in terms of access to pensions, welfare and healthcare, as UK citizens.
It is understood those who have not yet reached five years would be entitled to stay on until they reach the threshold for settled status while those arriving after an as-yet-unspecified cut-off date would be given a "grace period" – expected to be two years – to get a work permit or return to their home countries.
Ministers have not confirmed the exact cut-off date for eligibility but indicated that it would fall somewhere between March 29 2017, when the UK triggered Article 50, and Britain's actual leaving date.
'Long way to go'
Other outstanding issues include whether settled status will be extended to spouses, children and other family members currently living outside the UK and who will police the new rules. The government says British courts should be sovereign but the EU says the European Court of Justice should be involved.
Speaking on Sunday, Brexit Secretary David Davis rejected suggestions that EU nationals would become second-class citizens.
He insisted he did not expect any EU nationals to be deported unless they had committed a crime, or security issues were involved.
"They get the same residence rights, the same employment rights, the same health rights, the same welfare rights, the same pensions rights and so on, almost the equivalent to British citizens. The only thing they don't get is the right to vote," he told the BBC.
He also said the government was seeking to continue the European Health Insurance Card initiative that ensures free medical care across the EU.
EU leaders, who want their citizens to enjoy the same rights as now in perpetuity, reacted cautiously to the UK's initial plans on Friday.
Donald Tusk, the president of the European Council, suggested they were "below our expectations" while German Chancellor Angela Merkel said they were not a breakthrough and there was a "long way to go".
Campaign groups representing EU nationals in the UK also said they were disappointed and wanted a lot more detail.