Don't give up, Jeremy Corbyn urges Labour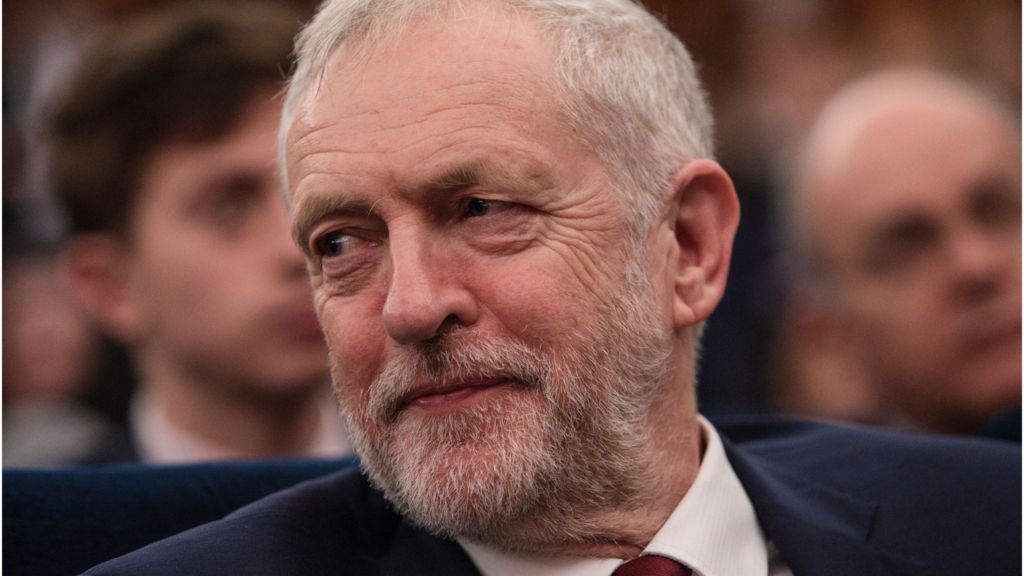 Jeremy Corbyn is to say Labour's parliamentary by-election loss shows "the scale of how hard our task is to persuade people of our message".
In a speech, he will urge his party to "remain united", and not to "give up".
Labour lost the seat of Copeland, in Cumbria, to the Conservatives last week – the first by-election gain by a governing party in 35 years.
Tory chairman Sir Patrick McLoughlin told the BBC it had been a "fantastic result" for Prime Minister Theresa May.
And Labour's deputy leader, Tom Watson, accused some of Mr Corbyn's "cheerleaders" of "peeling away from him" during a difficult time.
While the party lost in Cumbria, the party managed to hold off a challenge from UKIP in another by-election, in Stoke-on-Trent Central, on Thursday.
In his speech to the Scottish Labour Party conference in Perth on Sunday, Mr Corbyn will say: "The policies and ideas we are setting out are policies whose time has come. But to win that fight we need to remain united. United in our belief in our movement. United in our commitment to once again make our society fairer, better and more just."
He will add: "That's why Labour believes that together we're stronger. Unity is still our strength."
But Mr Corbyn, Labour leader since 2015, will say: "The scale of how hard our task is to persuade people of our message was underlined just this week in Copeland.
"Whilst we stood up to hatred and division in Stoke, I cannot lie and say the result in Copeland was what we wanted. But now is not the time to retreat, to run away or to give up."
The Labour leader will also address the near-wipeout it suffered in Scotland at the 2015 general election, attacking the pro-independence Scottish National Party.
He will say: "Class, not identity, is what still impacts most on people. It's the class that they are born into that impacts on their life chances.
"If you look at [SNP leader and Scottish First Minister] Nicola Sturgeon's constituency in Glasgow and mine in London, you'll see many of the same problems. Unemployment and poor housing, poverty pay and exploitative private landlords."
'My share of responsibility'
Writing in the Sunday Mirror, Mr Corbyn said losing the seat in Cumbria – which had been held by the party since its creation in 1983 – was "deeply disappointing".
He said: "Labour's share of the vote in Copeland has been falling for 20 years and of course I take my share of responsibility.
"We haven't done enough yet to rebuild trust with people who have been ripped off and sold out for decades and don't feel Labour represents them."
Speaking on BBC One's Andrew Marr Show, Sir Patrick McLoughlin said: "Copeland was a fantastic result for the prime minister."
He added: "It shows that all seats are seats that we will look at, and we are going to challenge hard at the general election."
And Mr Watson, told ITV1's Peston on Sunday that Mr Corbyn's "cheerleaders" should stand by him "in the bad times as well as the good".
He said the team who got Mr Corbyn elected for a second time – following a challenge to his leadership last summer – "seem to be peeling away from him".
"Where's [Unite union general secretary] Len McCluskey defending his leader in a difficult time?" he asked.
Mr Watson said that it should not be mainly his responsibility, as someone "who represents a different tradition in the Labour Party", to be standing up for Mr Corbyn.