Bath tipper truck crash: Two guilty of manslaughter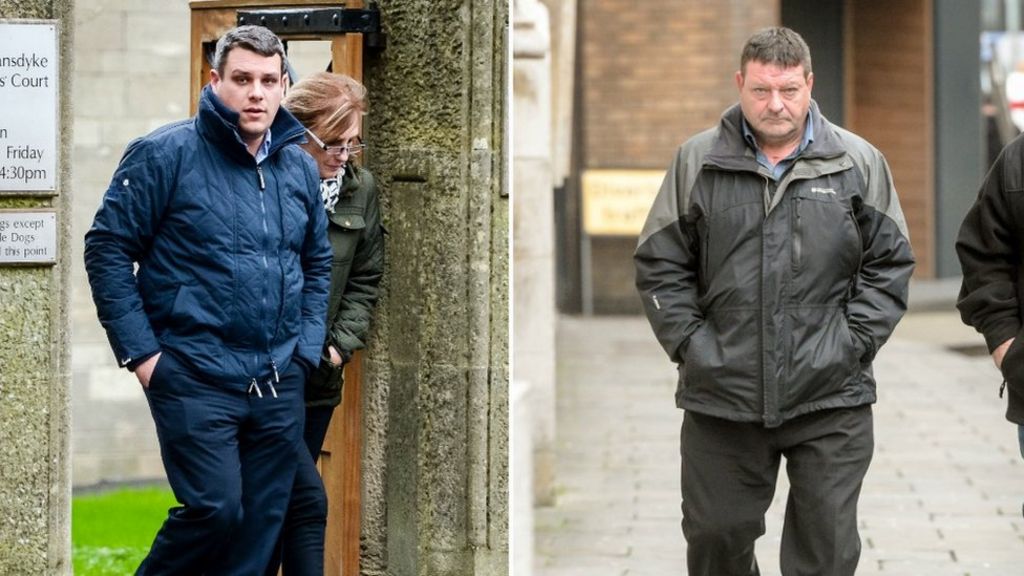 Two men have been found guilty after a tipper truck crashed in Bath killing four people, including a 4-year-old girl.
Truck owner Matthew Gordon, 30, and mechanic Peter Wood, 55, were found guilty of four counts of manslaughter following the crash last year.
The driver of the truck, Phillip Potter, 20, has been cleared of dangerous and careless driving.
Gordon and Wood will be sentenced on 27 January.
Mitzi Steady, four, Robert Parker, 59, Philip Allen, 52, and Stephen Vaughan, 34, died in the crash on 9 February.
Mitzi, from Bath, was one of a number of pedestrians struck when the lorry, which had faulty brakes, sped out of control on Lansdown Hill.
Mr Allen and Mr Vaughan, both from Swansea, and Mr Parker, from Cwmbran, south Wales, were in a car hit by the vehicle.
Mr Potter, of Dauntsey, Wiltshire, denied causing the deaths by dangerous and careless driving.
He was also charged with causing serious injuries to Karla Brennan and Margaret Rogers – Mitzi's grandmother, who suffered life-changing injuries when the 32-tonne lorry crashed into them.
Gordon, also of Dauntsey, was the owner of Grittenham Haulage Ltd and was driving in a truck in front of the lorry that crashed.
He denied 14 charges against him, including manslaughter, by failing to ensure the tipper truck's brakes were in a safe condition.
Wood, of Brinkworth, Wiltshire, denied four charges against him, including manslaughter by also failing to ensure the safety of the brakes.